Blackburn Foundation Quarter Horses
~ Sale Barn ~
Legacy Rich & Future Focused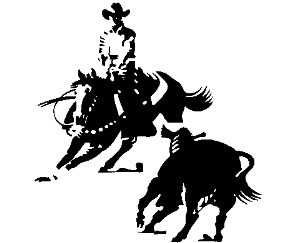 We start foaling in March and usually end by May. We are expecting over 35-40 foals by our Stallions. The Foals will be offered for sale as soon as they hit the ground.




Please check out the Purchase Information tab for terms




and conditions.




The Stallions & Mares are listed on their own tabs.




Please contact any of us by phone, text, or email if you have




any questions.



Thank you
Lynette Leier
Blackburn Foundation Quarter Horses
blackburn@srt.com
mrblackburn946@gmail.com


701-626-1358 Lynette Leier ~ Operating Manger




701-240-4503 Justina Bilby




701-509-0313 Lyrissa Ronyak




1216 35th N, Velva, ND 58790
We are a three family operation of three generations. We are centrally located in North Dakota.
​
We offer historically proven foundation bloodlines of Blackburn, Poco Bueno, King, & Pretty Buck. The Foundation Quarter Horse bloodlines naturally comes with pretty colors as a bonus. We offer Grulla, Dun, Black, Bay, & Buckskin. We have focused on the old recipe the Waggoner Ranch started so many years ago, and have crossed it on the Jaz Ranch genetics.
​
Our program is built on Performance, Foundation, & Heart. The goal in breeding these Blackburn/Poco foundation horses is to produce foals that have conformation, disposition, speed, ability, & versatility, with good trainable minds, good arena prospects, all-around ranch horses, or family riding horses. My family has used these horses in Rodeo, AQHA Shows, 4-H, Ranch Horse Competitions, Open Shows, Trail Riding, & on cattle. Our goal is to preserve and promote these foundation bloodlines
​
Our foals are 98 to 100% NFQHA Foundation, (100% Foundation thru FQHR & FQHA) and all the foals are 6 panel N/N.
​
New American Quarter Horse Association Online Educational Resource for Equine Genetic Health | Veterinary Genetics Laboratory (ucdavis.edu)
​
6 Panel N/N = GBED N/N, HERDA N/N, HYPP N/N, MY N/N, MYHM N/N (IMM), PSSM 1 N/N
​
BLACKBURN #2228 is still listed as #5 of the All-Time Leading Broodmare Sires of AQHA Champions. This is quite a feat considering that BLACKBURN was foaled in 1927. POCO BUENO sired 36 AQHA champions, 18 of which are from daughters or granddaughters of BLACKBURN.
POCO BUENO is listed as #3 of All-Time Leading Sires of AQHA Champions.
© 2020 by Blackburn Foundation Quarter Horses~Sale Barn. Proudly created with Wix.com